Our machinery
PRESSES
Our press hall with five hydraulic presses is a cost effective unit where we are able to handle material thicknesses from 0.8 mm to 18.3 mm.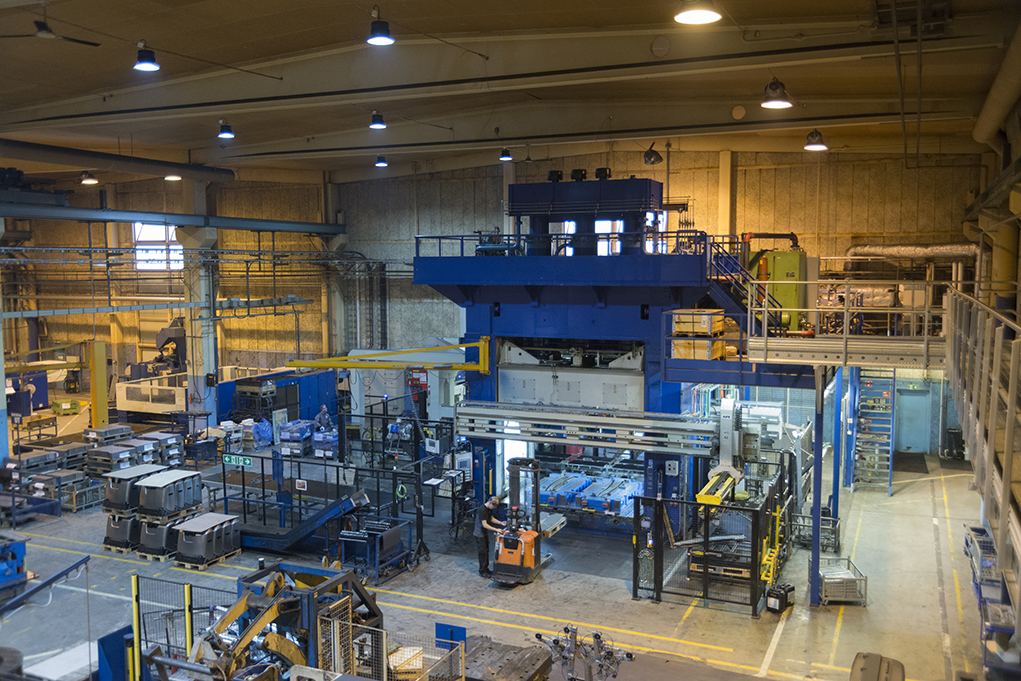 Hydraulic press: "Siempelkamp", fully automated. Pressing force up to 1250 tonnes, equipped with speedfeeder. Underwent total renovation in 2015. Processing of plates up to max. 3600 mm x 2500 mm.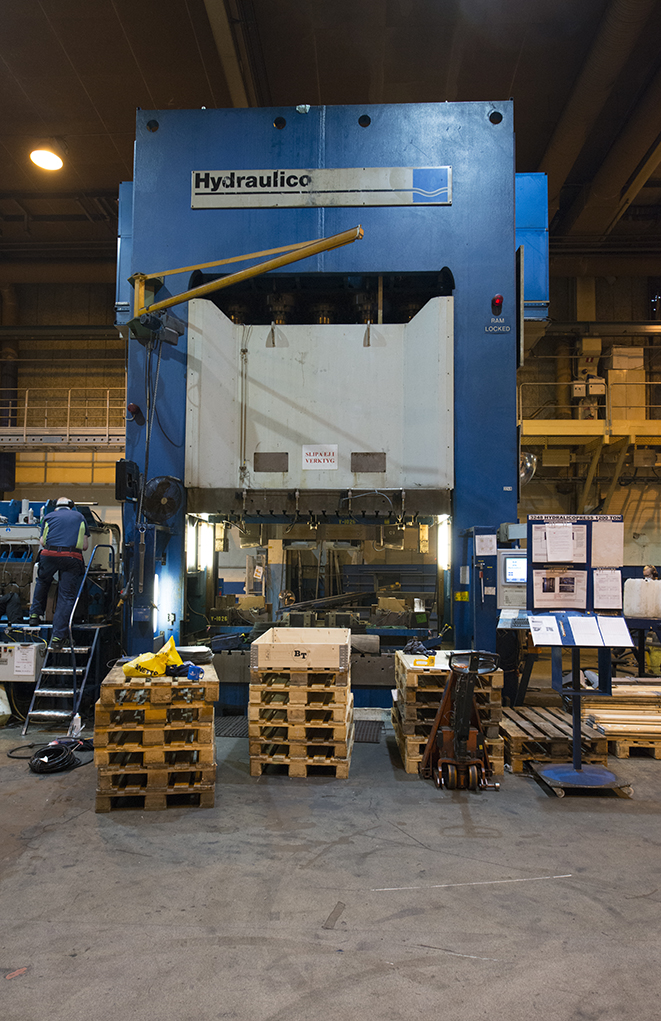 Hydraulic press: "Hydraulico". Straightening machine with a pressing force up to 1200 tonne, equipped with decoiler. Processing of plates up to 12 mm.
Hydraulic press: APT, "Tranemo". Fully automated with a pressing force up to 1200 tonnes. Equipped with speedfeeder.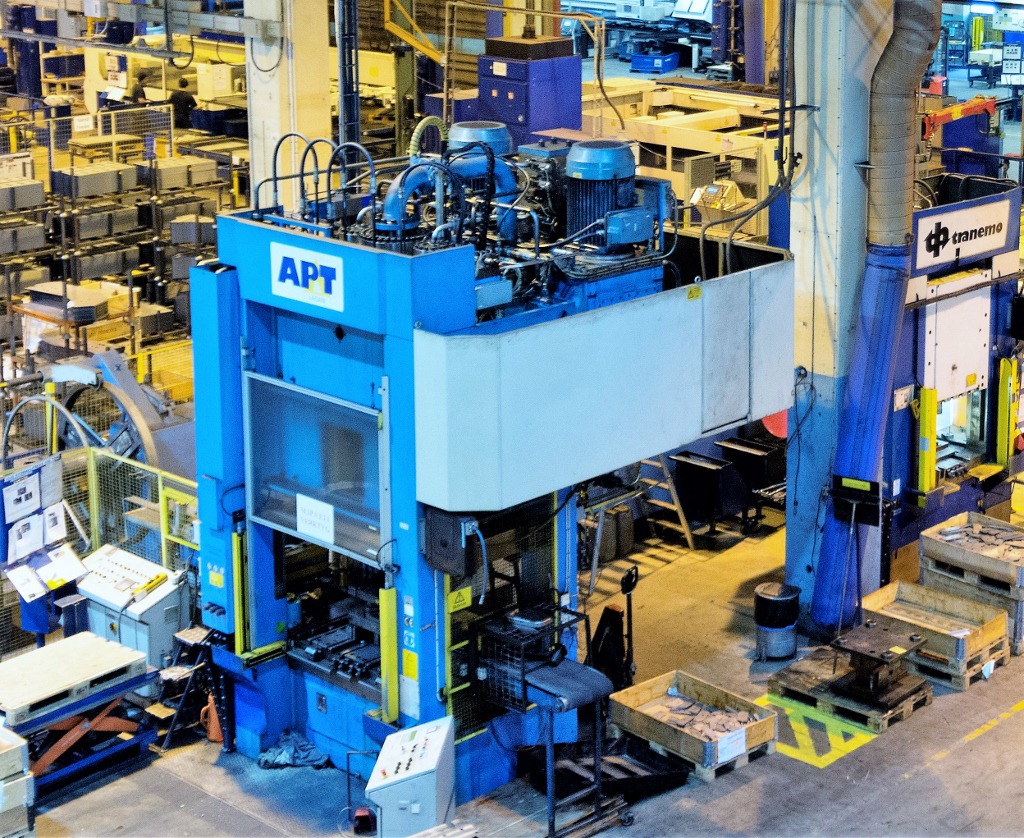 Hydraulic press: with a pressing force up to 400 tonnes, equipped with decoiler.
Hydraulic press: with a pressing force up to 315 tonnes.
---
LASERS
Our machinery includes a total of nine laser cutting machines: one 3D laser, three laser punches, one double beam laser and four flatbed lasers. Our three laser punches produce a total of 200,000 transmission plates per year. We can cut thicknesses from 0.8 mm to 25 mm, both in black steel and stainless steel.
3D-laser: "Trumpf", able to operate in two workstations.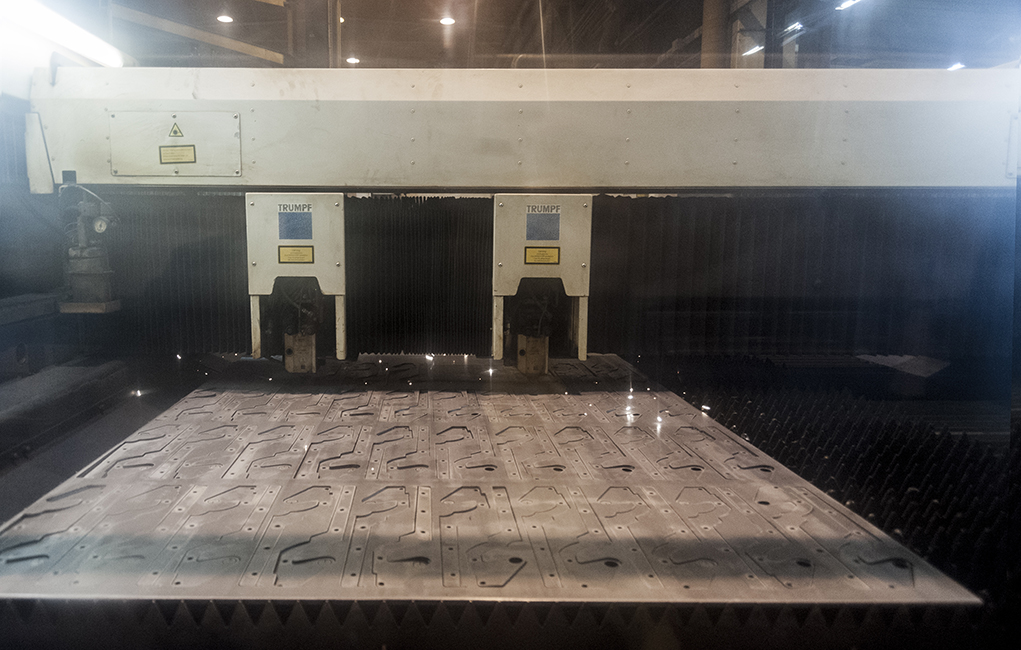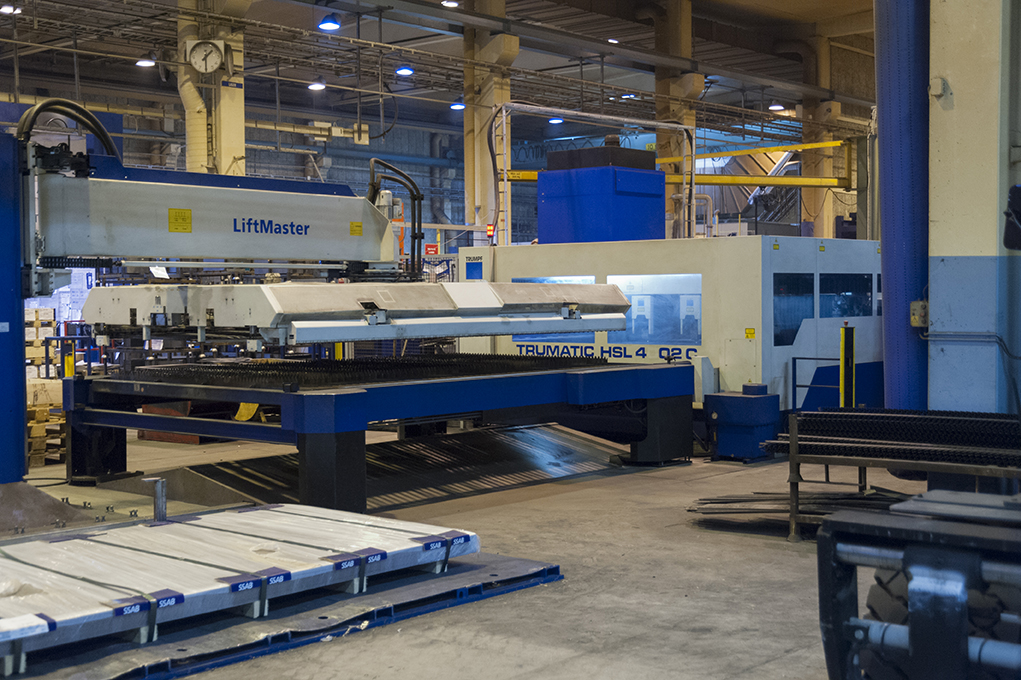 Tandem laser: "3228", double beam laser equipped with two cutting heads. Able to operate both simultaneously and individually. Offers increased capacity. A power of 5 kWh means that we can process thicker plates.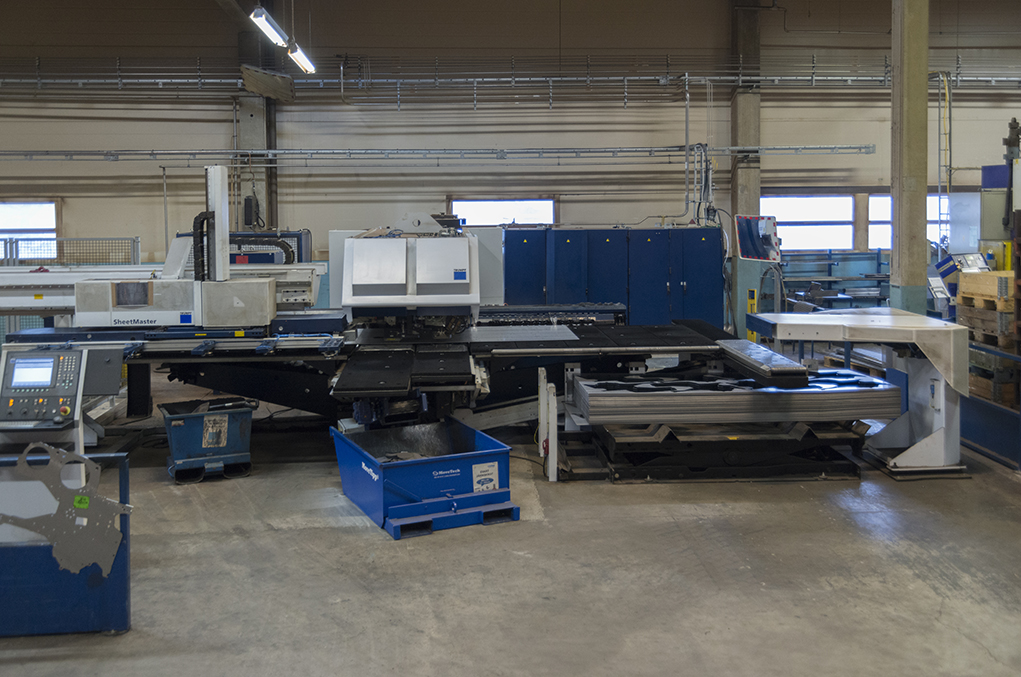 Three laser punches. Laser operation and punching on the same machine. Able to connect to advanced thread inserts. The remaining lasers are traditional flatbed lasers.
---
TGP, TIMING GEAR PLATE
Before the grinding line cell you flatten the parts in a leveller and move the parts to two parallel grinding zones. All equipped with an ABB robot for handling the material. Göckel grinding machines.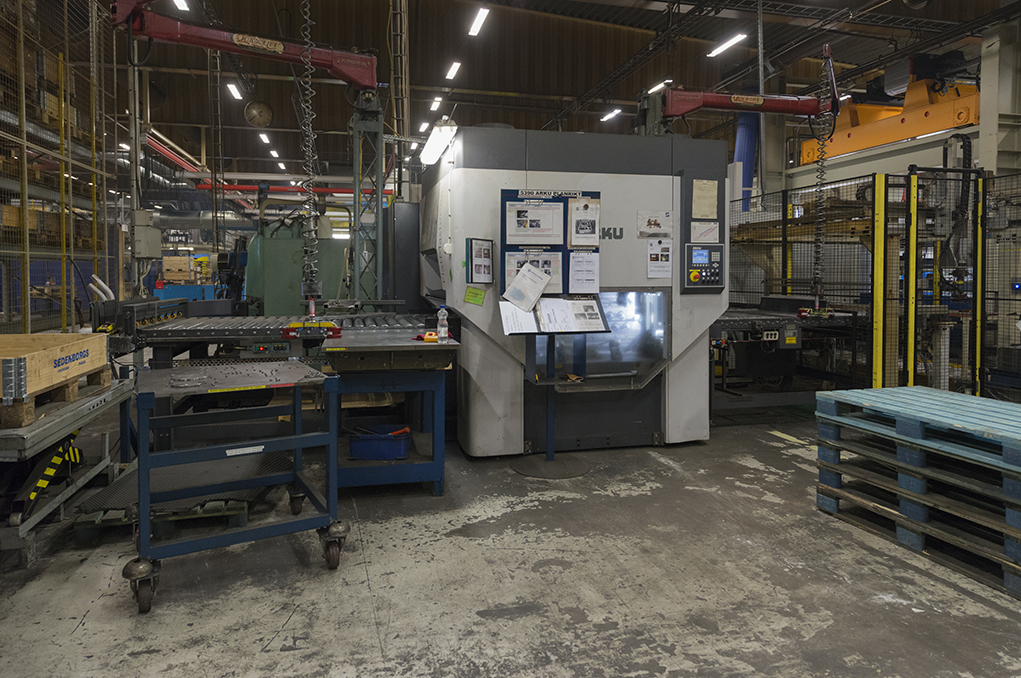 ARKU Flatmaster, leveller. All products that require grinding pass through the unit to eliminate flatness deviations caused by built-in tensions in the material.
Press Kogyo stone grinder: two parallel cells, adapted for high volume production of transmission plates.
---
WELDING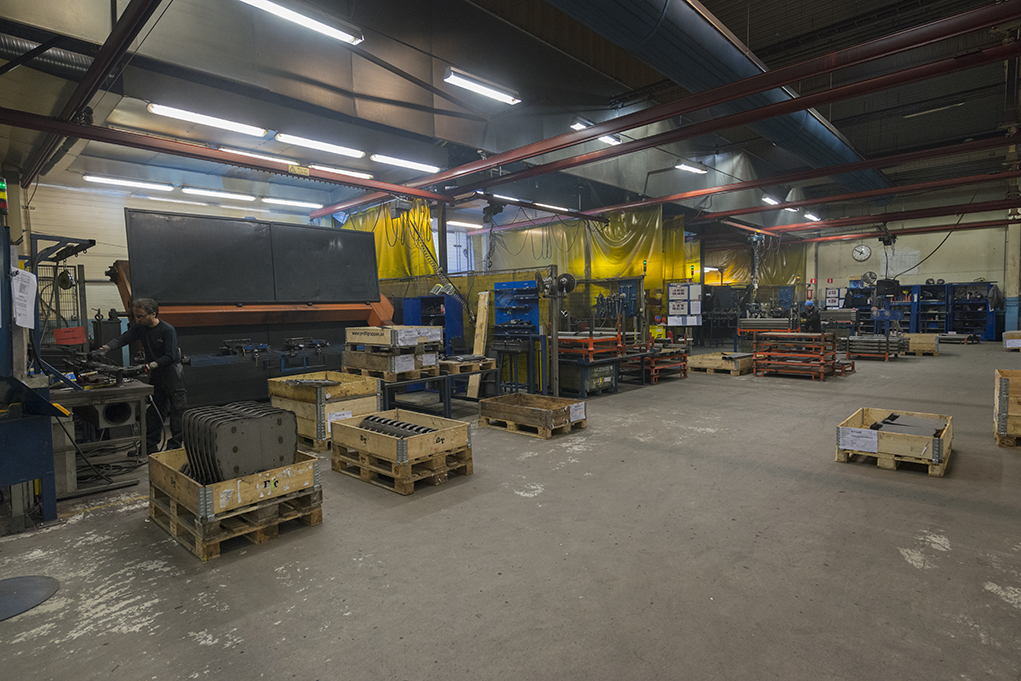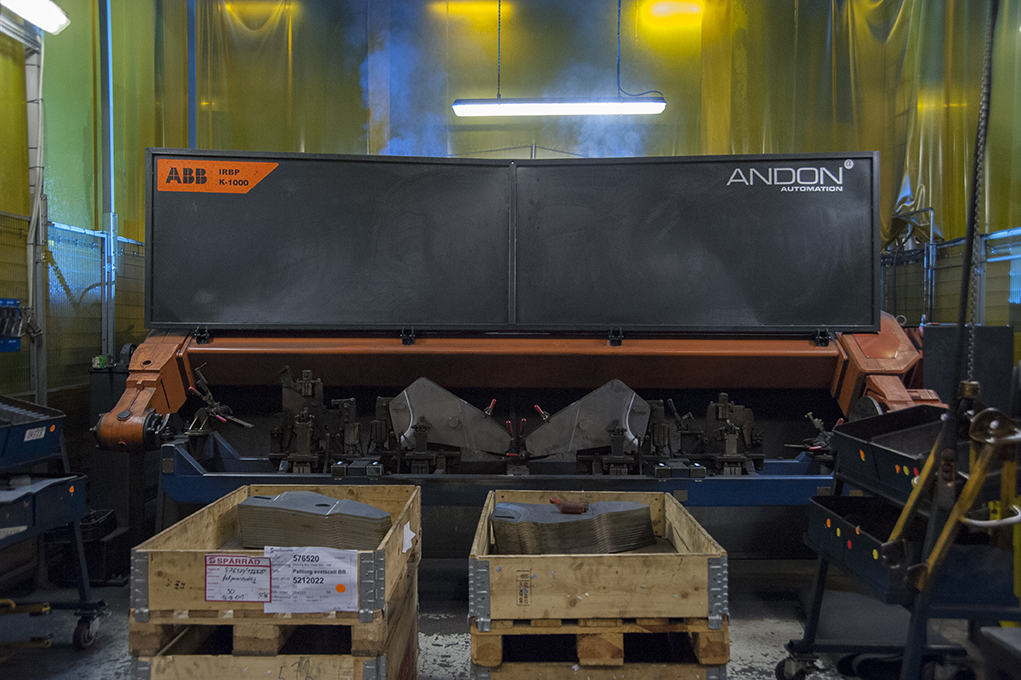 Five welding robot cells, three of which are standard cells. We have a unique cell called the "Trackway", where the robot moves on rails allowing production of larger components.
The "Twin", where two robots work in sync.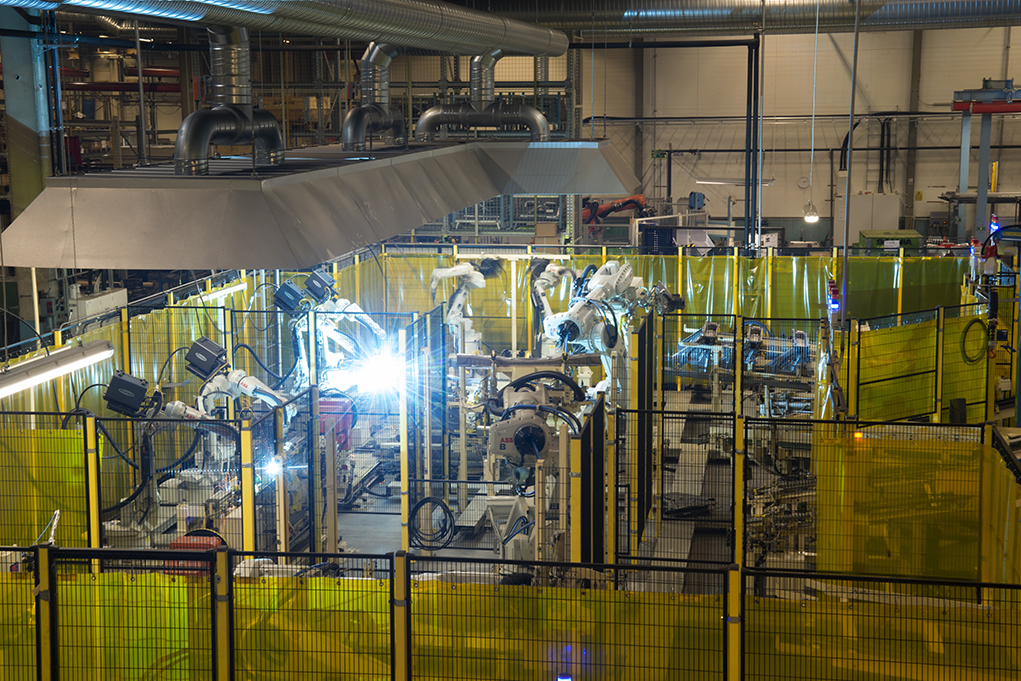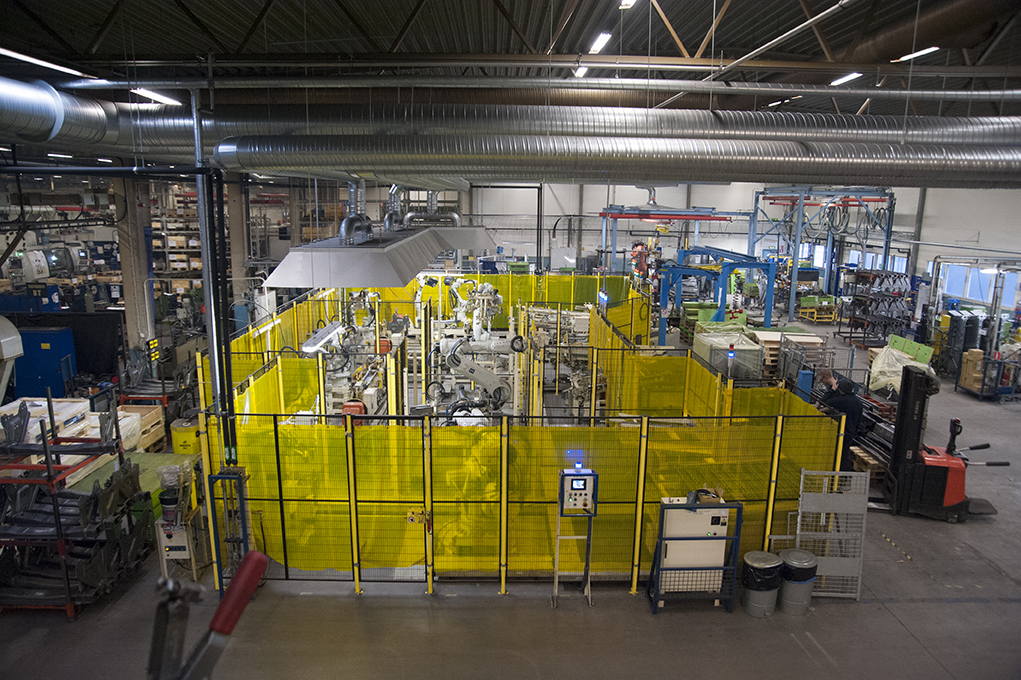 Front module cell: Nine robots working together make it possible to weld complex truck components. In a previous stage, outside Press Kogyo Sweden, the workpieces have been produced in a 950 degree hot process known as press hardening.
---
OTHERS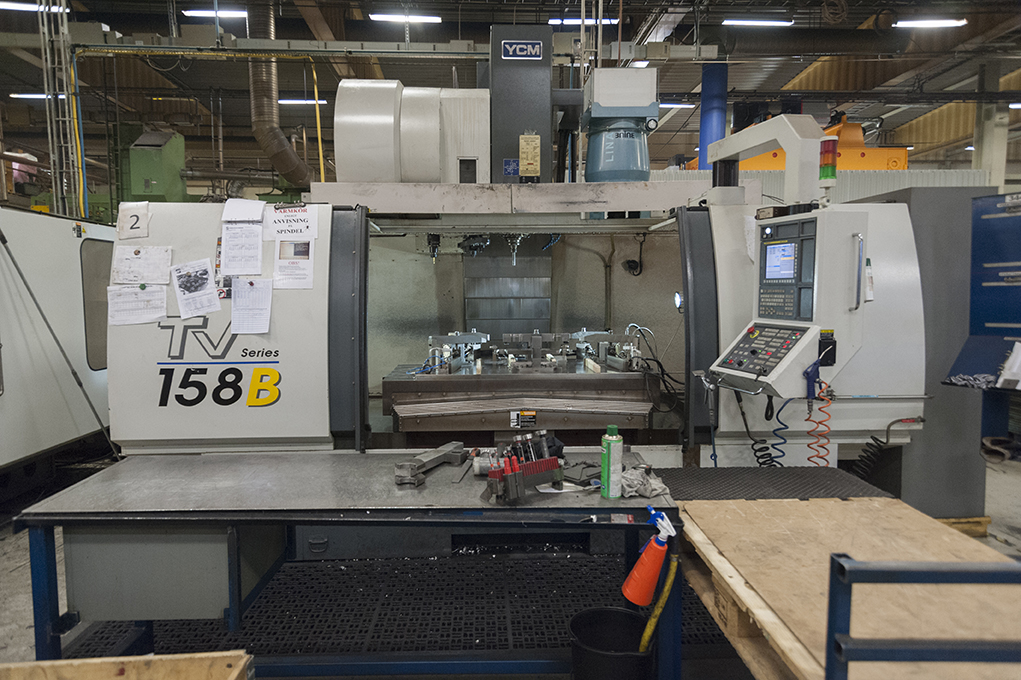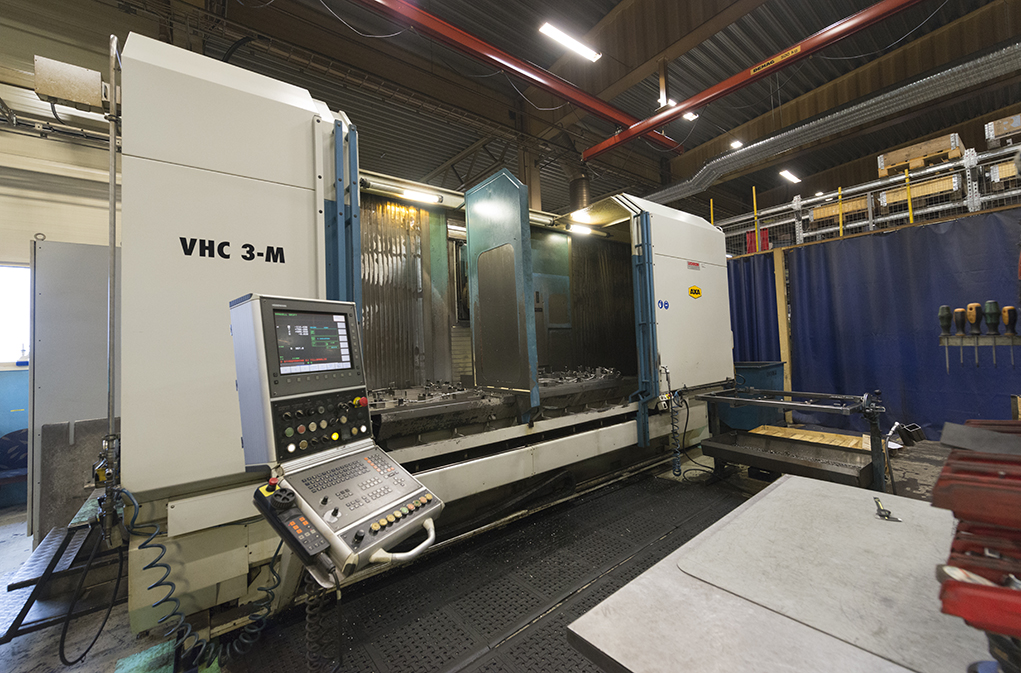 Processing machines: one Axa and two YCM machining centres.
Okuma milling machine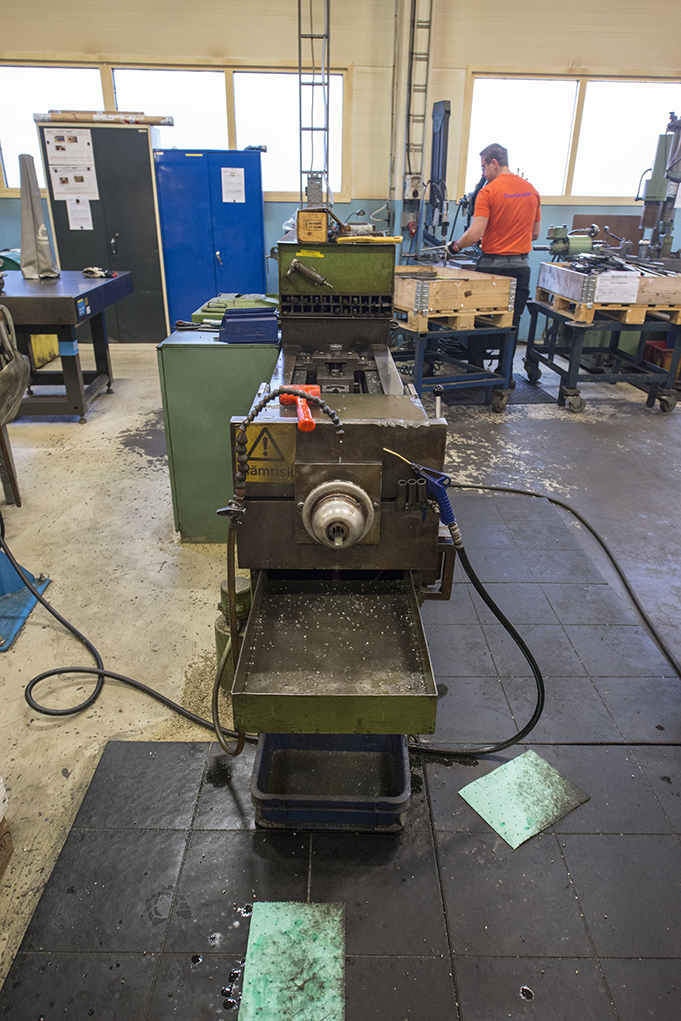 The broaching machine: our oldest machine which is still going strong. 40 years old but fully functional for series production.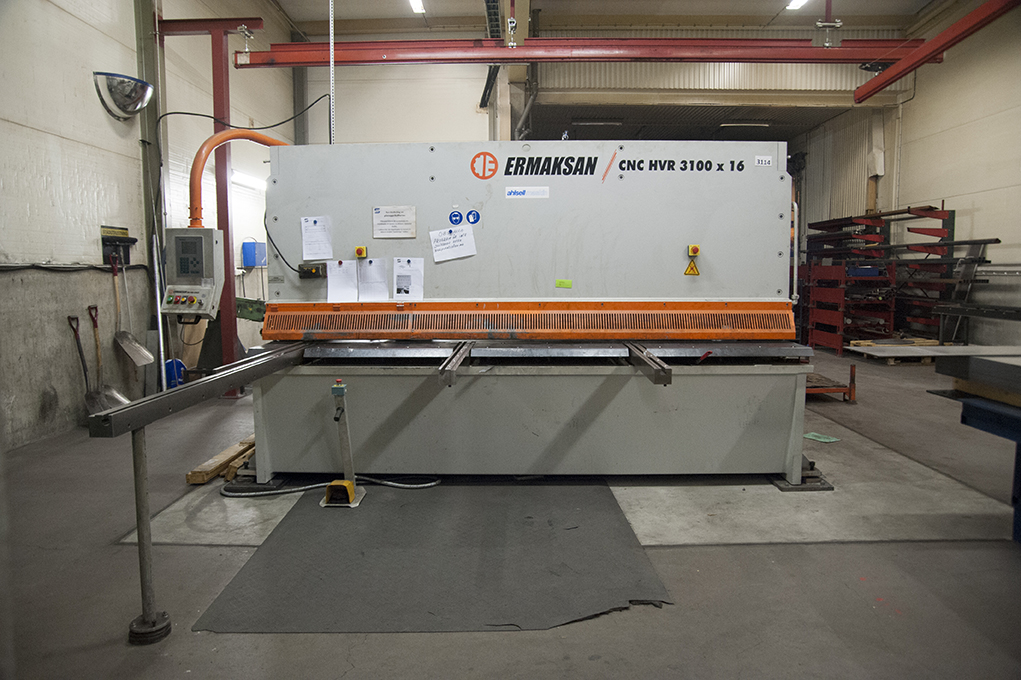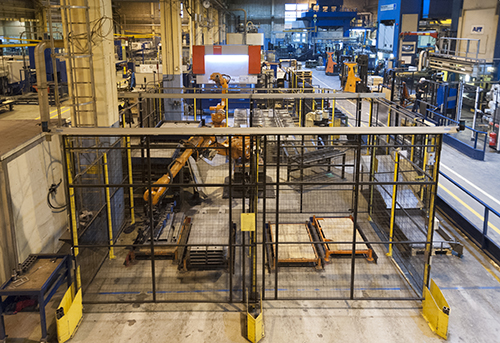 We have two folding presses and one power shearing machine.
We also have a 100 tonne and a 160 tonne mechanical press.